---
Trends to Watch 2022
Every year, we publish the five drivers of consumer change in the upcoming year including rising importance of human connection, the home, the metaverse, the creator economy and the gender debate for 2022.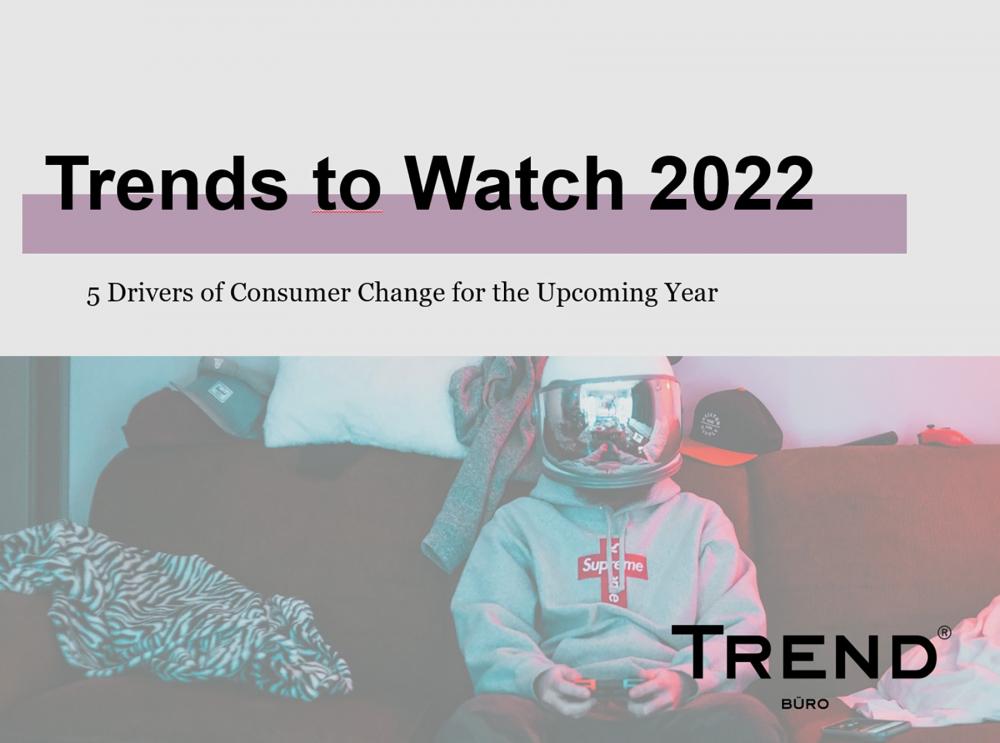 The idle uncertainty of the last two years is slowly moving back towards the world as we know it or maybe not quite as we know it. In that process we should expect some patchiness as we try and rebuild a coherent view of what work is, means and functions. Following two years of hunkering down, it stands to reason that we are not quite ready to return to our old selves nor to subscribe to things going back the same.
Certain changes are proving permanent and reveal the need for the restoration of public, professional and private networks. Deciding how we want to emerge from our bubbles requires proactive consideration of what we actually want to achieve. We can all feel that we need to present ourselves and our activities online in a different light. Beyond our personal lives, entire communities and infrastructures require thoughtful and and perseverant reconstruction.
This reshuffling might not end up perfectly, but the process has already begun. To celebrate this massive undertaking , we are calling this year the "Year of Patching the Social Network". This report reveals the five Trends to Watch in 2022 that will shape consumer behaviour throughout this struggle , and help us understand this critical journey back to normality.